We take a fresh approach to land and the environment for utilities and infrastructure across the UK.
Our Mission
We believe utilities and infrastructure are essential components for a vibrant yet sustainable future. Championing our partners' goals, we deploy the very best people and innovative technology to deliver essential change. Our approach is unfettered by tradition as we move to redefine our industry.
Our Vision
Our goal is to redefine land and the environment for a new era. Expanding beyond traditional limits to embrace new technology and pioneer working relationships that deliver excellent results for all. Our commitment to utilities and infrastructure is unmatched and drives a uniquely ambitious approach.
Our Values
People at Dalcour Maclaren are the most important part of our business and our core values sit at the heart of our company.
Trust – We; are truthful, ensure openness, act with respect, are loyal, act with honesty
Pride – We; are thoughtful, have passion, are responsible, are in our colleagues' corner, celebrate achievements
Excellence – We; promote brilliance, achieve high standards, deliver results, exceed targets, are experts
Progression – We; are unique, are inspirational, are progressive, are versatile, are creative
One Team – We; nurture unity, promote togetherness, are friendly, treasure our team, we NOT me
"Our company is all about planning for the future. We are a forward-thinking firm that has redefined the role of Chartered Surveyors, and our people have always been key to making that a reality."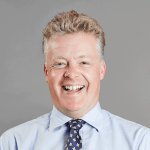 "Our vision is to embrace new technology and use innovative and progressive techniques to deliver excellent results. Samsung's selection of Dalcour Maclaren is a proud moment for us, as it shows recognition by one of the big tech companies that we are leading the way, not just in our industry, but in the service sector as a whole."