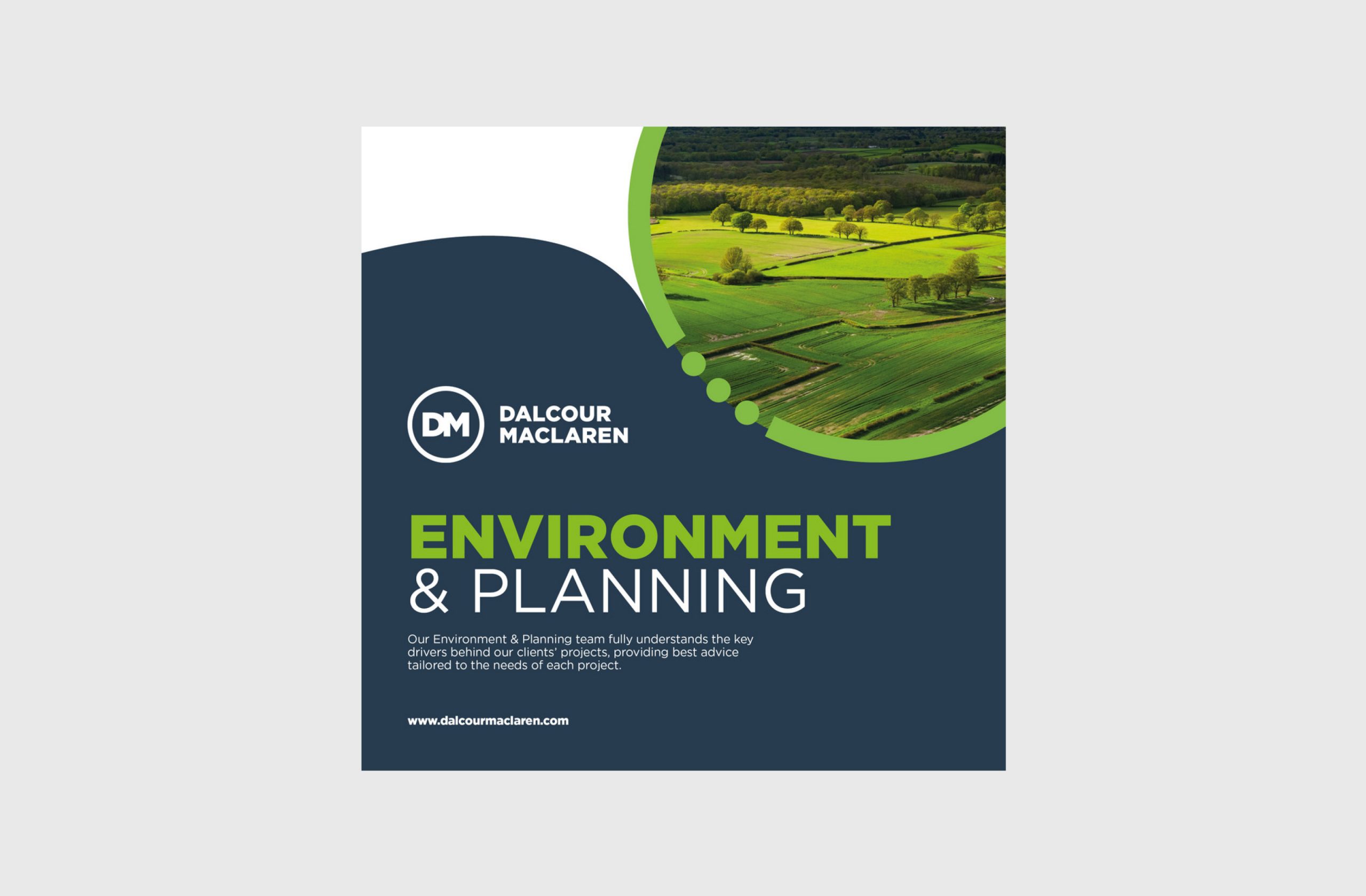 Our Environmental Services team fully understands the key drivers behind our clients' projects, providing best advice tailored to the needs of each project.
Our services are employed by utility and infrastructure companies as well as other developers, all of whom rely on our tailored advice to ensure their projects can be delivered on time and on budget whilst mitigating environmental impact.
Our specialist team brings together years of experience. We offer a solution based, proactive approach to ensure that complex environmental constraints do not hinder scheme. Our strong understanding of the legislative framework leads to cost-effective advice. We will challenge convention to ensure our clients are offered bespoke solutions to their project needs.
Summary of Services
Site Finding
Due Diligence
Site Feasibility
Master-planning and Constraints Identification
Technical Studies to Inform Promotional work for Allocation in Development Plans
Technical Assessment to Maximise Development Opportunities
Technical Input to Support Outline and Full Planning Applications
Technical Input to Support Reserved Matters Submissions and Discharge of Conditions
Environmental Licensing and permitting
Specific Services & Assessments
Drainage Design & Flood Risk Assessments
Ecology Assessments & Surveys
Arboricultural Surveys and TPO advice
Air Quality
Odour Assessments
Landscape and Visual Impact Assessments
Landscape Design
Noise
Archaeology
Heritage
Ground and Contamination
Agricultural Land Classification
Minerals Assessments
Environmental Impact Assessments – Screening, Scoping and Environmental Statement Preparation
Health Impact Assessments
Waste Assessments/ Site Waste Management Plans
Sustainability and Energy Statements
Utility Statements and Constraints
Identification
Public Rights of Way Advice
Enquire about this service