what3words provide a simple way to identify and share a location via their free app and website.
The service has assigned each 3m square in the world a unique 3-word address that will never change. The 3-words are as accurate as GPS coordinates. The website (what3words.com) is simple and intuitive to use, links to an App for use on mobile devices and is now integrated with a number of car navigation systems.
Dalcour Maclaren makes use of what3words data to provide a precise, user-friendly means to locate assets and locations which a surveyor or contractor may be required to visit.
How can this benefit your business?
By having a precise what3words location, it is possible to quickly and easily navigate to a location where a postcode or street address may be too broad, or a location description may be too vague. This allows workers to save time when travelling to site.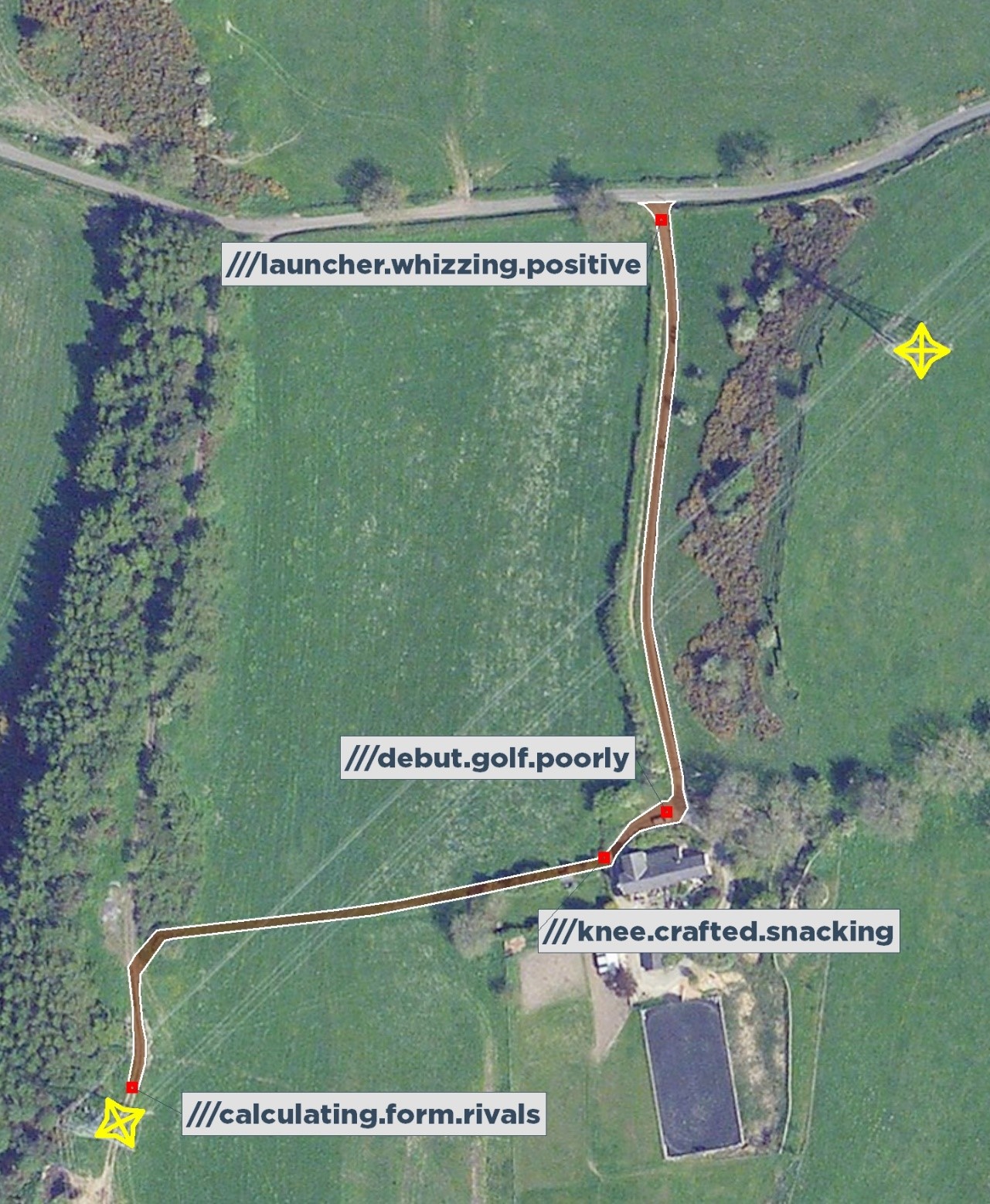 Case Study
Dalcour Maclaren was instructed to arrange access to a number of electricity pylons so that maintenance works could be carried out. Once access routes were agreed with the landowners the Geomatics Team created plans to show the arranged route, using what3words addresses to precisely mark the entrance to the access from the highway. By using what3words to locate the accesses Dalcour Maclaren minimised travel time to the site, reducing the cost to the client, as well as reducing disruption to the landowners.