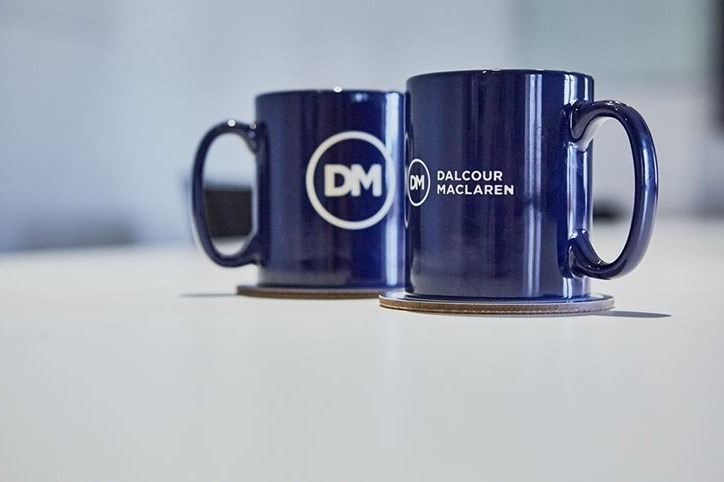 Acting solely for the utility and infrastructure sector we are the specialists with the expertise, experience and outlook to advise on the most complex of land and property matters.
Our decision to act solely for the utility and infrastructure sector throughout the UK means we can offer the relevant skills and experience to work across utility projects of all types and sizes. By training our in-house surveyors to our own high standards, we have created specialised teams with unparalleled knowledge of the sector. We have also recruited surveyors and other technical assistants with skills that complement each other and which enable us to advise on all property matters, regardless of how unique or unusual the requirement may be.
Always responsive to our clients' needs, we attain the highest standards within our sector in the following principle areas:
Compulsory Purchase Orders
Development Consent Orders
Valuation
Planning and development
Project strategy advice
Expert witness and Upper (Lands) Chamber
Mapping and GPS
Referencing
Consenting
Acquisitions and disposal
Property management
Leases and rent reviews
Claims and negotiations
Our wealth of expertise goes hand-in-hand with our innovative approach, which means we welcome and nurture fresh talent. With teams structured to combine the benefits of experience and new thinking, we offer a service with added value underpinned by solid knowledge.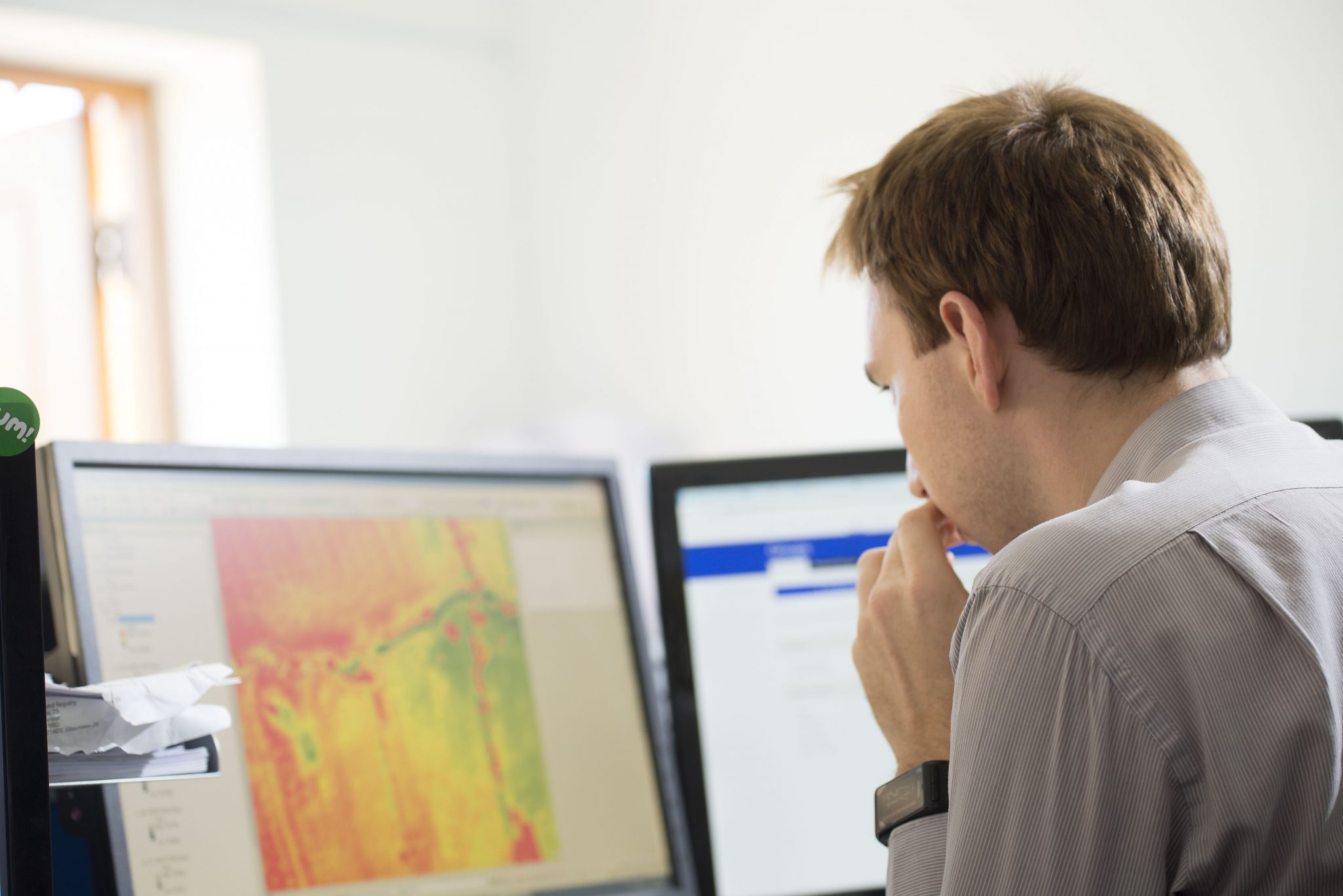 Anticipating the needs of our clients pushes us to increase the quality of the service we provide through constant and often unexpected innovations.
As a trailblazer providing bespoke solutions, we always seek ways to enhance the service we offer. Looking ahead and anticipating what our clients will ask of us in the future has lead us to source innovation that transforms the service we provide and the way we engage with clients.
We know that speed of change and the fast development of new ideas are of utmost importance, not only to our clients, but also to us, as a company. We acknowledge the competitive market in which we work and are driving forwards with dedicated teams and specialist consultants.
Our bespoke database, Capture, symbolises our commitment to provide added value. Not just a global hub for all project data, Capture is a powerful and transparent reporting tool that clients can access 24 hours a day. With a custom-designed database we have the opportunity to be truly responsive. We listen to what clients need and invest in ways to meet those demands in a cost-efficient manner. The latest version of Capture [2014] demonstrates that we listen to our clients and can deliver innovation which exceeds expectations.
Innovation is a thread that runs through our organisation. We use the best relevant technology across the business and ensure staff have the skills to maximise its potential. Our mapping department is another example; the team is highly resourced and we harness cloud technology to promote co-location and on-site working. We have dedicated GPS surveyors who are providing an extra service on the ground that is not readily available with our competitors. We work closely with the Land Registry and have, in the past, trialled their new products.
Dalcour Maclaren has the drive and determination to more than keep pace with the demands of today's utility and infrastructure sector. We are committed to reviewing our tools and processes to increase the level of service, added value and efficiencies we offer and we routinely set challenging KPIs to ensure we deliver the right results on time.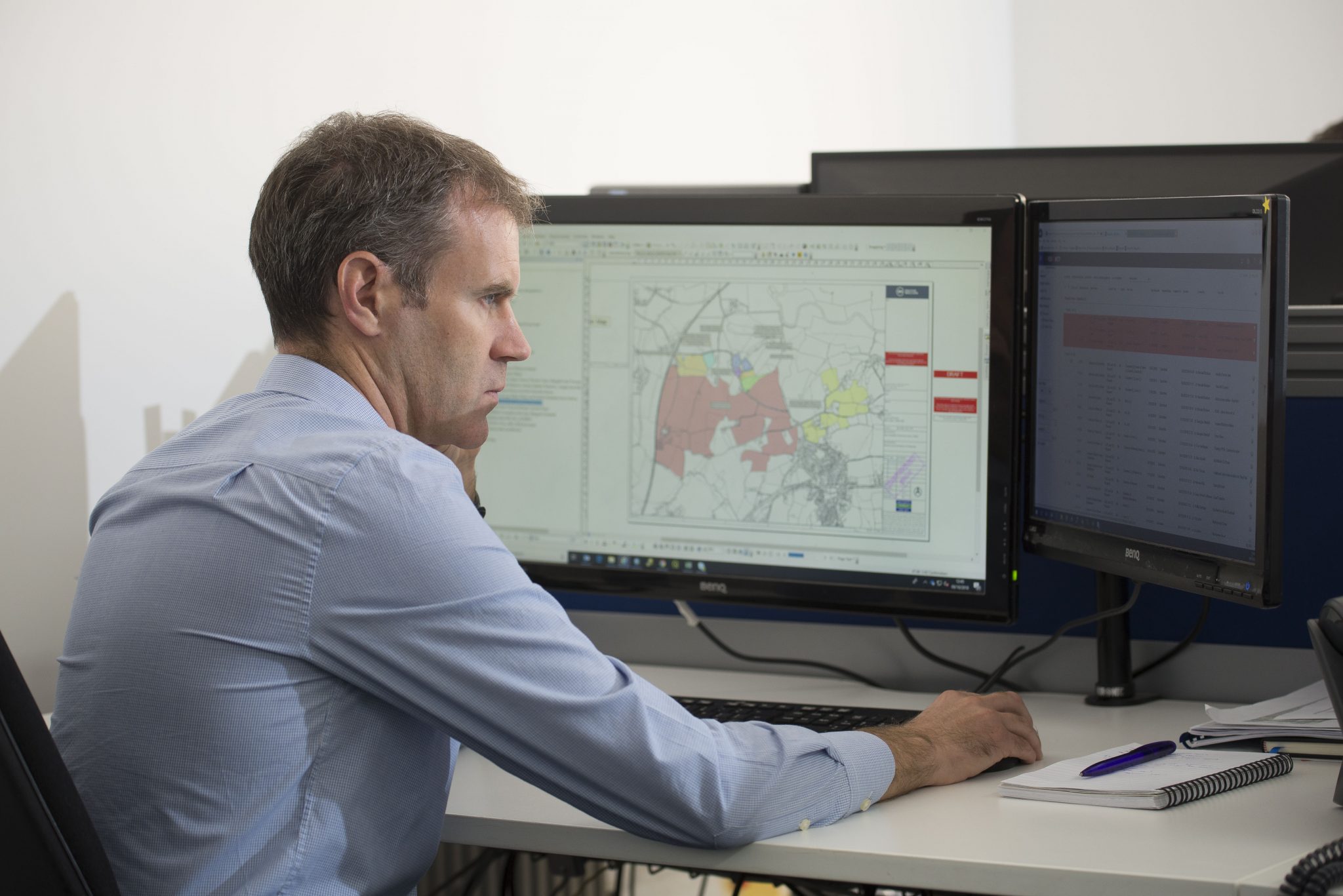 With our knowledge and skills focused solely on the utility and infrastructure sector, we can guarantee an outstanding level of service.
By setting high standards and constantly reviewing them we assure excellence in all we do. We act exclusively for the utility and infrastructure sector so we are able to specialise to a high degree. We understand exactly how to best meet our clients' needs.
With an in-house team of surveyors, we can ensure that our people have exactly the right skills, experience and attitude to get results for our clients. Our support staff work to the same levels of excellence, aided by the very best technology and training.
Enhancing the quality of service we deliver is important to us. As a small, responsive company we are able to channel our resources where they are best suited.
Quality is assured in all we do: we are accredited under Quality Assurance ISO 270001 ISO9001, 14001 and 18001 and registered through Achilles Verify. Dalcour Maclaren is Regulated by RICS while director Michael Thorne is an RICS Registered Valuer. Many of our surveyors are PRINCE2® Registered Practitioners in project management. We adhere to an Environmental Policy Statement that outlines our responsibilities and commitment to protecting the environment in which we live and work.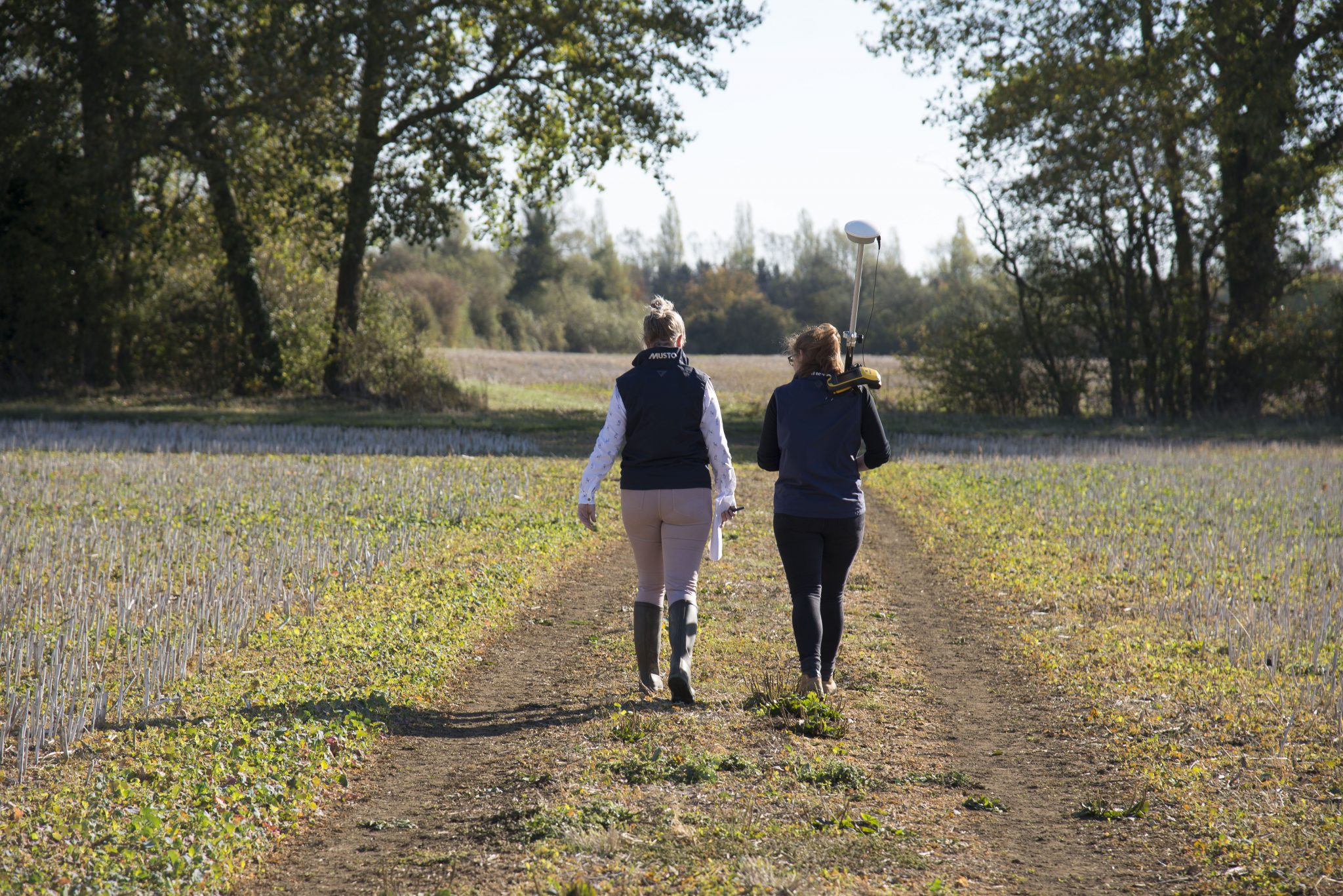 Our strength – and the key to our growth – has always been our pledge to act exclusively for the utility and infrastructure sectors. We have held true to this since the company was established in 2003.
While we have increased the scope of our work beyond linear projects, we have never wavered from this commitment to provide the very best services through our expertise and modern approach.
From our early days, based in two offices in the south-east, we now have over 180 employees working out of eight offices across the UK. Our latest office opened in November 2018 in Tewkesbury, which also marked the launch of our new Environmental Services department.
As our reputation for innovation and excellence has grown, so has the strength of our client relationships. We now undertake more than 2,500 new instructions annually, offering a complete range of services – click here to find out more.
We've come a long way in a short time however we're always looking to the future. Our vision is to become the leading land and property consultancy to the utility and infrastructure sectors, renowned for our people, professionalism and innovation. Our success to date tells us we're already on our way to achieving this.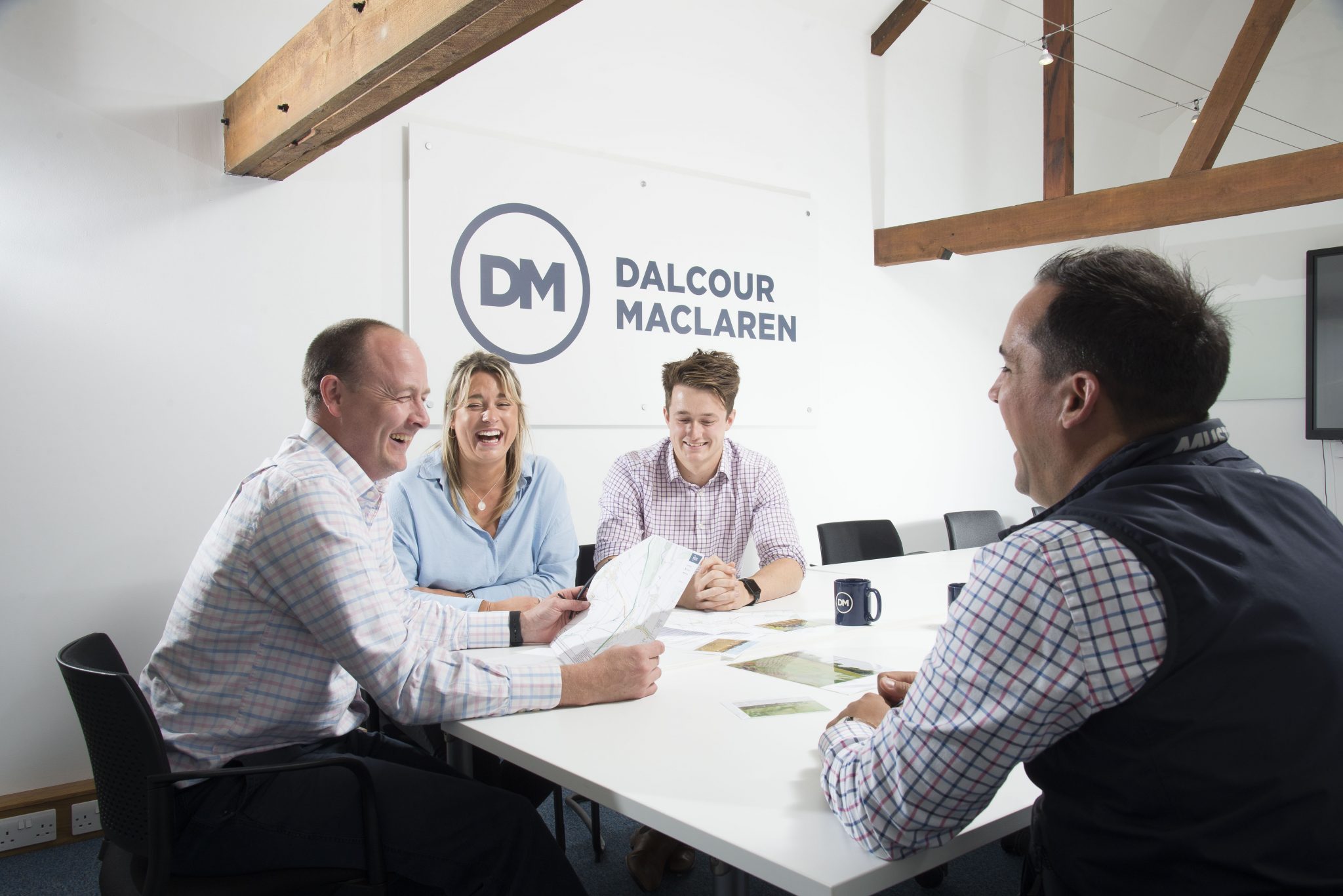 Our unwavering commitment to our company values ensures we always exceed our clients' expectations.
Excellence
Above all, it's the quality of our work that has fuelled Dalcour Maclaren's success. By acting exclusively for the utility and infrastructure sector, we stand apart due to the breadth and depth of our expertise. Quality is assured in all we do: we are accredited under Quality Assurance ISO9001, 14001 and 18001 and are also registered through Achilles Verify.
Our highly structured and supported graduate training programme for surveyors ensures our clients always benefit from specialists with relevant skills. Our support teams also receive ongoing training to ensure we excel in every part of the business. Always striving to improve our offering, we set ourselves high standards and we aim to exceed them.
Trust
Whether we're working in our own in-house teams or with clients, third parties or the customers of our clients, we treat everyone with the same level of respect. We ensure our surveyors have the know-how and knowledge to establish respectful and productive relationships with landowners on behalf of our clients.
We're proud of the open way in which we operate. Our clients know that if we say we'll deliver, we will. Our teams have the experience to make accurate assessments and provide recommendations that give clients confidence. Furthermore, we have put in place technology that increases the transparency of our projects so clients can access real-time information on a scheme whenever they want.
Progressive
Driven by a competitive spirit, our desire to offer added value has made us trailblazers in our sector. We are committed to investing in innovation that enhances the client experience and increases cost efficiency. As a progressive, specialised business we can be responsive, both to client demands and to our desire to exceed our own high standards. This means we implement improvements rapidly so clients soon experience the benefits.
This impulse to move forwards is witnessed through both the technology we employ and the way we structure our teams. We embrace change and always listen to clients and our own staff to learn how we can do things better so everyone benefits.
Pride
The Dalcour Maclaren offices are full of passionate people who share our vision and care about our clients. This means that when we go out and work on schemes every member of the team takes responsibility for their work and truly owns their role.
We are proud of our people, who are professional and represent us to the highest standards in everything they do. We are also proud to be seen as a progressive organisation that is fast gaining a reputation in the utility and infrastructure sector for original thinking, innovation and excellence.
Team spirit
As we look to the future we want our people to grow with the company. Every member of the Dalcour Maclaren team is approachable, creating an environment where knowledge is shared and opinions are respected. We are all part of the same team and we know we can learn from each other. Our graduate trainees benefit from peer-to-peer discussion groups and work in teams specially structured to pool varied experiences and knowledge.
This positive approach ensures we can deliver the very best service to our clients on every project we undertake.