Our core values sit at the heart of our company, and at this time we are proud of our workforce and the attitude they have taken to adapting our way of working under the current circumstances.
Our directors are leading the charge in spreading positivity across the teams, staying in regular contact with the whole company in various forms, and communicating plans, updates and progressions almost continuously.
With more of us juggling home and work lives, our 'one team' spirit has never been more critical to maintain the great level of service and can-do attitude that we are known for.
We are a company known for getting the job done, and our innovative systems, such as our cloud-based servers and software which, as we have already showcased, are really showing their worth in these testing times.
All of this means we continue to deliver a great level of service to our clients.
But what's next?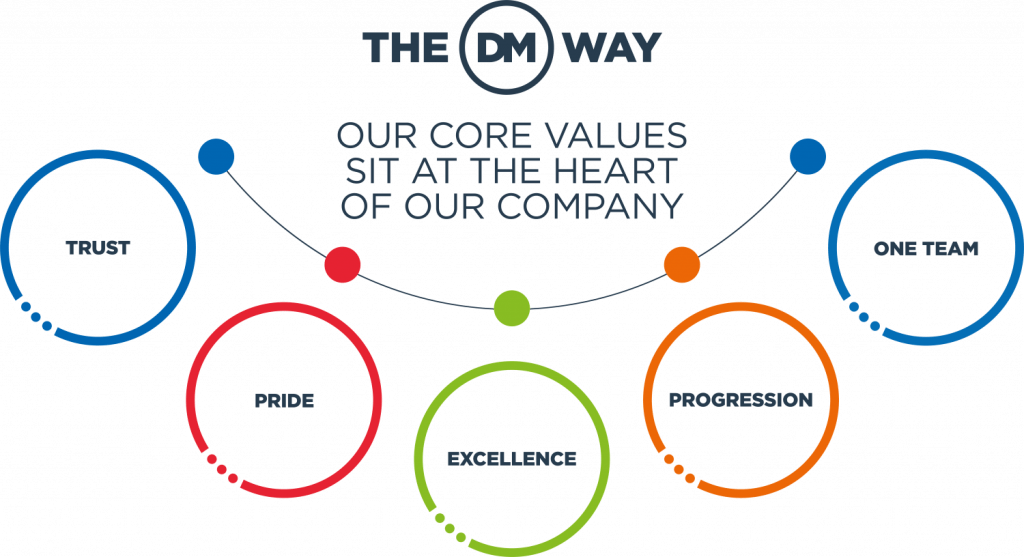 As time goes on, we are now looking ahead to ways in which we can keep developing our offering to keep things moving whilst the country is in lockdown. This requires more progressive, streamlined systems, and more innovation that ensures we can do more than just work collaboratively at home but can actually deliver results. We've had an exciting week exploring some new ways of helping clients remotely and it's providing a great testing ground for what is likely to become more permanent solutions.
In these testing times we are reminded of why we have our values; our people really are so aligned with them, that they continue to smile throughout all of this and still keep coming up with inspirational ideas as to how to keep doing better!