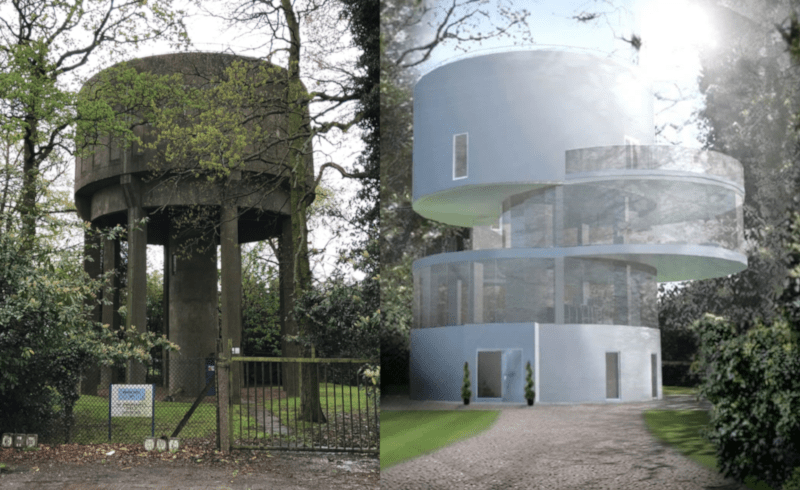 Dalcour Maclaren are excited to launch the sale of Markyate Water Tower.
This is a unique opportunity to purchase a disused water tower and surrounding area comprising a plot of approximately 0.3 acres, located 1 mile to the north east of Markyate and 4 miles south west of Luton. The tower is no longer in use, has been disconnected from the network and is to be sold with vacant possession.
We believe that the property could have potential for conversion to a residential dwelling and provides an excellent basis for the purchaser to put their own stamp on the property, however this is subject to the usual consents obtained from the Local Authority by the purchaser.
Dalcour Maclaren has submitted a pre-application for conversion to residential use on behalf of the client, which as received positive feedback from the planning authority. The full pre-application report is available on request.
This is the fourth property of this type that we have marketed on behalf of this client, and we have developed an impressive track record in generating interest and securing the sale of these more unusual properties.
In our experience the water towers make for really interesting "one off" development projects in a 'Grand Designs'-style transformation. Clearly a change of use and planning permission is required but this provides the purchaser with a blank canvas to follow their own vision for the proposed dwelling.
You can find the full listing, FAQ's and viewing details by visiting our Property page or emailing [email protected].
To find out about similar properties, subscribe to our mailing list