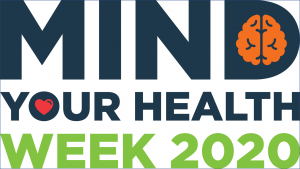 Over the last two weeks, we have been celebrating Mind Your Health fortnight. It has been in the diary for a few months, and although we had some hurdles to overcome by running the initiative remotely, in fact, it could not have been held at a better time.
As we enter our fourth week of working from home after the Bank Holiday, we are working as One Team to protect any of us from feeling isolated, lonely or over-worked. Despite the countless resources available, it can be tricky to separate work and life (and home-schooling) and to take time to check in with our mental well-being.
The last two weeks have provided essential resources such as step-by-step guides, support links and external seminars on managing and reducing stress, as part of our Stress Awareness Month. We have also launched our Employee Assistance Program, driven by the NHS service, 'Every Mind Matters'.
As well as that though, it has also provided some good topics of conversation and encouraged people to keep in touch, taking part in activities as a group over the internet. And of course, the exercise classes, yoga and Pilates have given us a great source of entertainment over Teams!
Across the company we are working hard to ensure that everyone has got the resources they need to work well under the conditions, and are spreading the word that we are still as connected as we've ever been, even more so, just from the comfort of our own homes!