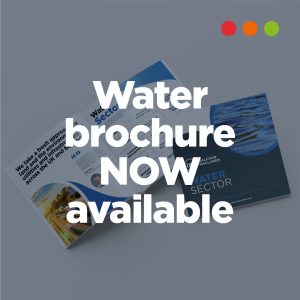 At Dalcour Maclaren we have specialist teams that serve different areas of the utilities and infrastructure sectors. Broadly they are categorised under Water, Power, Telecoms and Transport and Infrastructure.
We have some exciting new resources that are available to download, detailing exactly what we can offer and how we can add value to projects across these four sectors.
Every day this week, we will be launching a new brochure for each sector, starting with Water.
Visit our Resources Page or click the link below to download and find out what we can do for you.
Our Water Services
Read our Brochure