Dalcour Maclaren was instructed by the client to dispose of the Park Lane Reservoir because it had been identified as surplus to requirements.
Asset Protection
Despite the property being identified as available for sale, there was an operational booster and live pipework that needed to be retained. We liaised with the Asset Protection team to understand the ongoing requirements for the site and identified options to protect the assets.
To protect the infrastructure, the options were:
Sell the whole parcel and retain easements and a right of access to the booster
Retain the land containing the booster and pipework
Retain the whole land and not sell
The alignment of the pipework meant that we recommended to our client they retain a small footprint of land and include an easement over the pipe outside this area. In this way, the site could be sold whilst retaining the operational need for the property.
Marketing Material
Sites such as this have become popular among the self-build community, and therefore it was important to provide the best available information to prospective purchasers. Health and safety reasons prevent viewings inside the reservoir, so to help buyers see what they could be taking on, we commissioned an internal 3D scan of the reservoir. This enables internal viewings without having to go inside the reservoir! To help place the property in the surroundings, we arranged for drone images to be taken and then created a dedicated website to host:
Internal scan
Drone images
Ground level photographs
Sale and retained land plans
Easement plans
Offering
We have a database dedicated to unique sites similar to the Park Lane Reservoir, so we were able to undertake a targeted mailing exercise to applicants who we knew to be interested in development opportunities. To market the property, we:
Mailed to our specialist applicant list
Erected a board on the road frontage
Uploaded the details to websites (such as Rightmove)
Advertised in the local newspapers
Best Bids
In our marketing campaign, we generated a significant level of interest with plenty of offers received. In order to give each applicant a fair and equal opportunity to secure the site, we recommend to our client to proceed to the best and final bids process. Interested parties were asked to review the legal pack to ensure they were happy with the contents and provide their best offer.
Dalcour Maclaren is delighted to confirm that we received multiple bids in the informal tender process and secured a sale for our client, whilst ensuring the operational assets were protected to enable them to continue their utility function.
Sector
Water
Location
Hertfordshire
How we helped
Land Agency
Get in touch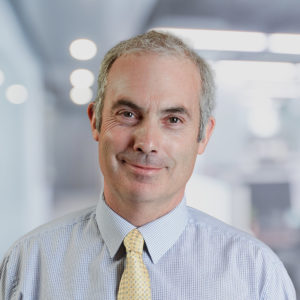 Andrew Robertson
Director
Explore our Expertise
With our single focus on utilities and infrastructure, we anticipate our clients' needs and provide tailored and effective solutions.