Dalcour Maclaren was instructed to assist with the co-ordination of works to improve communication between substations, and therefore electricity supply, to the Isle of Wight.
The installation was made as alterations to an existing high voltage overhead line, so the works were carried out under the Electricity Act 1989.
Our involvement was the co-ordination of the sky-wrapping of fibre cable across 32 high voltage towers (approx. 5.5km), affecting 18 different land interests, with various land types and access requirements. In several cases, we were required to reference ownership of additional land outside the route which would provide the only feasible access to the towers.
We were involved from the beginning of the scheme, working on route feasibility, referencing land ownership, and reviewing consents along the existing power line. The existing agreements would be key in giving provisions for the client to access the land to install additional cables, as this meant we could rely on the powers of the Act to secure access, rather than agreeing to additional consents prior to the works being done.
There were several Environmental features on land across the route, including two Sites of Special Scientific Interest (SSSI), one RAMSAR site and the Medina Estuary; our Environment and Planning team secured the appropriate consents and consulted with Natural England and the Environment Agency to ensure that proposals were compliant.
Complex access arrangements, unique land types, Environmental constraints and interrogation of existing legal consents created a challenging setting, and ultimately a risk of delays for our project team, but our expertise and organisational skills enabled us to secure all accesses two weeks ahead of schedule. This not only allowed for small alterations to outage schedules by the contractors but also gave confidence to the client and their contractors that there would not be delays to works as a result of land access matters across this complicated project.
Sector
Telecoms
Location
Isle of Wight
How we helped
Access and Rights
Get in touch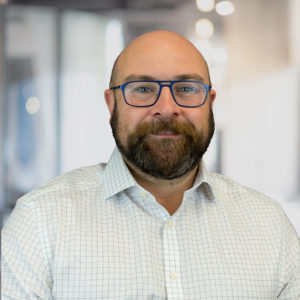 Jonathan Speers
Director
Explore our Expertise
With our single focus on utilities and infrastructure, we anticipate our clients' needs and provide tailored and effective solutions.