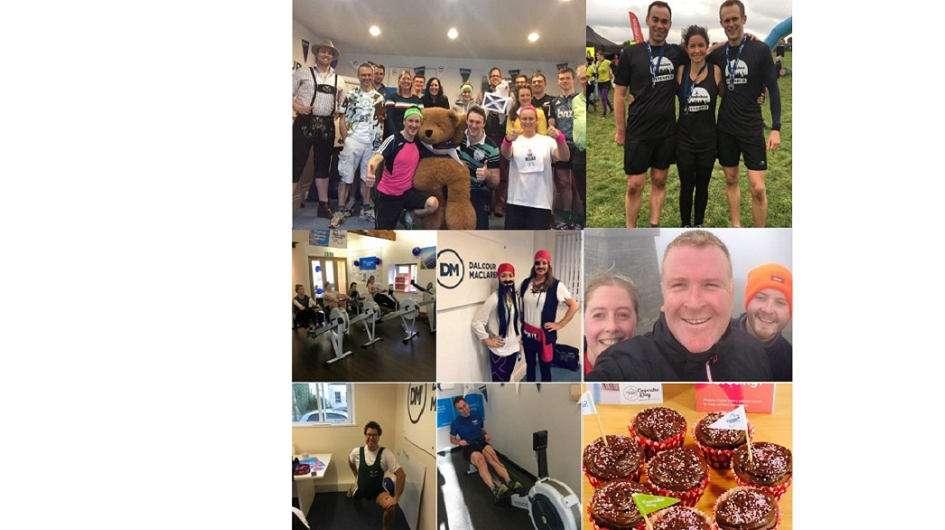 At the start of the year we set out a phenomenal goal to raise £20,000 for Alzheimer's Society, a charity chosen by the team here at Dalcour Maclaren and very much close to our hearts.
With everyone raring to go we started out with a sensational cycling event we named Tour de Dalcour' where each office pledged and collectively cycled on static bikes, 1,400 miles! Watch the action here.
So how did we follow that? Well, our amazing, creative bunch that went out and organised, trained and literally went the extra mile to raise as much as they could. Jade's ultra-marathon was a super-human effort and with Gill's 6 hour Zumbathon, proved that even those with no rhythm could find a Latino beat and get involved!
Different offices then took on a triathlon, several half-marathons, raffles aplenty, a sunflower competition, bake offs, a mountain climb by members of the Northern Ireland team, a 10km Steeple Chase in Norfolk, a successful attempt by our Mansfield office to take a million steps in a month. We had a fantastic Quiz Night in Cirencester, as well as several company-wide themed dress down days, a charity breakfast and countless offerings being made, sold and bought topped off with a Christmas auction where generous prizes were offered and bought last Friday night.
As 2017 comes to an end and we look back at all of this activity, we are proud of our efforts and moved to know that this was something that really will help a lot of vulnerable people.
So, let's just take a moment to say Well Done Team Dalcour. We raised over £21,000 and will help a lot of people. And a huge thank you to everyone who generously supported.