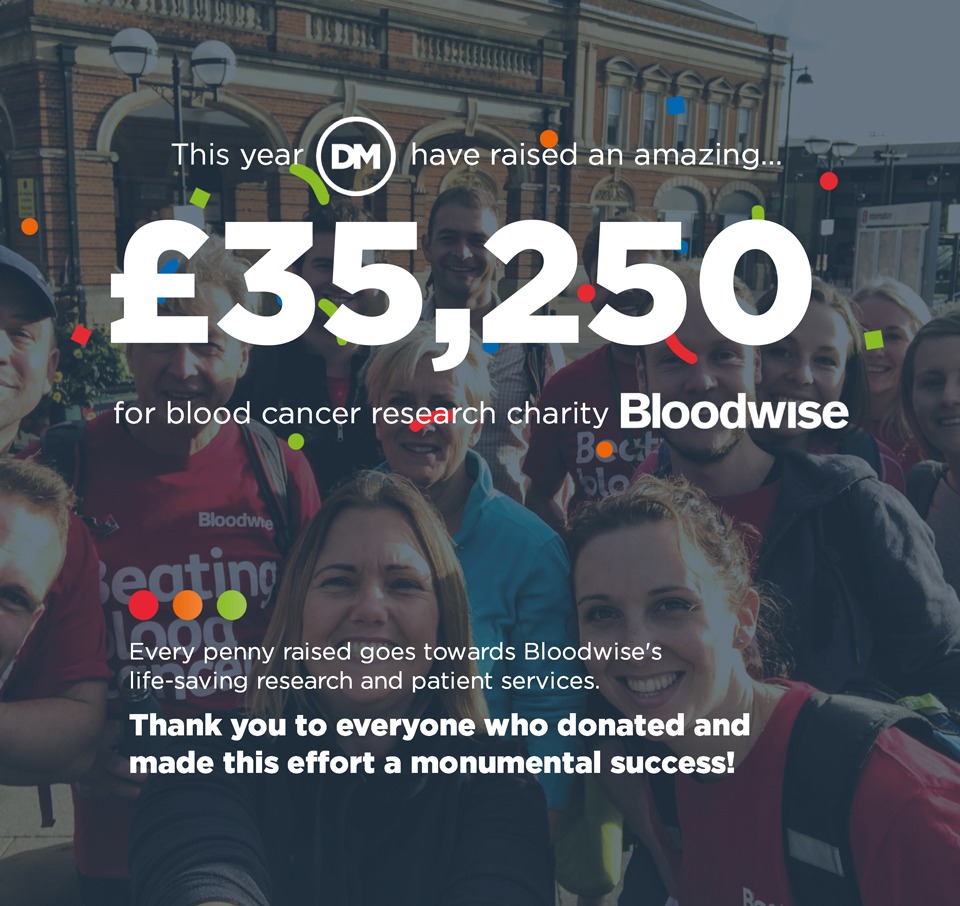 As we draw closer to the end of another busy year here at Dalcour Maclaren, we are reflecting on an absolutely outstanding charity fundraising total for Bloodwise that was announced at our recent Christmas Party.
This year we set ourselves the toughest target yet; and the determination, drive and team spirit of everyone here at DM, and the support and generosity of those who have donated, has helped us smash our target and raise a whopping £36,557.03.
Bloodwise carries out groundbreaking research into treatments for blood cancer, and is close to many of the hearts of the DM team.
We are extremely proud of our achievement and hope the money helps to make a difference to lives across the UK.
Thank you to everyone who donated and made this effort a monumental success!