Can you tell us when you started here at DM, what you were doing before that, what University you went to and what you studied? 
I started at DM on the 7th of September (so today is day 8!). I'm almost certainly the oldest of the new starters. Previously to joining the Bicester office, I was working part-time in an estate projects role for an Oxford college, and before that, I was in general facilities' management in higher education. Over the last two years, I've also been studying part-time for an MSc in REALM at RAU in Cirencester.
What did you know about DM before you applied for a graduate job here?  
I'd read up on the company before I applied, having seen the company name crop up in relation to a number of projects. It was recommended by one of my lecturers as a particularly exciting company, working in a wide range of areas and sectors.
Had you heard about us before?
Yes, by word of mouth.
Why did you decide to apply?
One of my lecturers at RAU recommended that I consider applying to DM: he thought it would be a good match for my particular interests, and a great place which to gain professional experience and work towards my APC. I also met some representatives from DM at a professional open day at university, and it was clear they were really enthusiastic about the company, and its future direction. It was enormously encouraging and great to speak to people who evidently enjoy and take pride in what they do: I knew immediately that I wanted to be a part of that. And now the person who sold me on DM is my line manager, so clearly, that first conversation worked both ways!
What was the application process like? 
From my first engagement with DM at the RAU open day, the company set out its expectations very clearly of what it wanted and what it offered. The application process itself was completely straightforward, and the communication with HR, from initial application to my first day on the job, was great.
How did you find the application process?
I found the application process clear and well explained. DM's graduate assessment centre provided a brilliant opportunity to meet with prospective colleagues, to confirm that the company felt right for me and that I felt right for it. On a personal level, I found it immensely reassuring that DM was just as receptive to someone like me starting on their second career as they were for recent graduates embarking on their first: it certainly wasn't my experience everywhere, and it confirmed to me that I'd made the right choice in applying here.
Did you think the graduate assessment centre was a useful thing to do?
Absolutely. The assessment was a great opportunity to meet with the team at DM. Company directors, surveyors and administrators were all involved, and it provided a really useful sense from the outset of exactly what DM is like: it was made clear how the company presents itself to clients and stakeholders, how it works operationally, and how it delivers on its 'One Team' philosophy in practice.
Find out more about our graduate scheme here.
We are The Future: Delivered. Be a part of it. #DMGraduates
Get in touch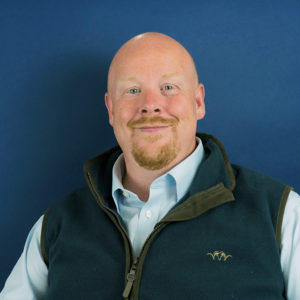 Andrew Beaumont
Graduate Surveyor