DM are looking to the future and considering how office space will evolve. We are at the stage where we are opening up our offices more fully, although on a very safe basis. However, we are already making changes as we see our offices advancing from the traditional desk rows to a far more modern meeting and collaborative workspace. The Doughnut has arrived!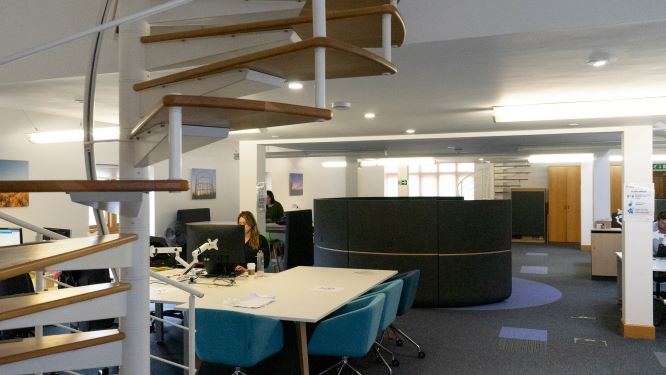 We are expecting to see our team gradually and safely return to our offices which will then become real hubs – not only for collaboration, but also for training, client meetings and team interaction. We therefore still have plans to not only open new offices, but also to expand our existing office portfolio. This is not only due to our growth, but also because of our belief that our #OneTeam approach needs to have a real face to face human to human element.
At DM we are always pushing at the boundaries to be different to others. Everything we do is about being modern and innovative – which includes our offices!