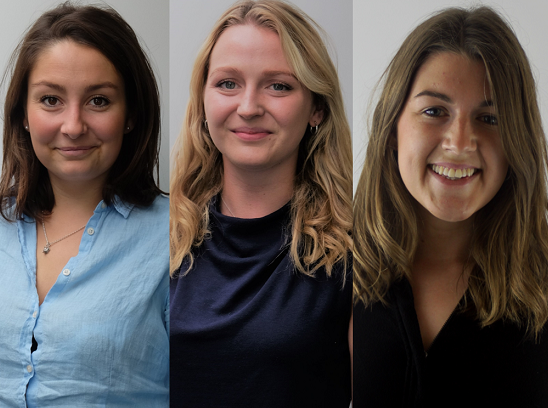 As the autumn session of the RICS APC assessments end, we are congratulating our 5 APC candidates from Dalcour Maclaren who are now newly qualified as Chartered Surveyors.
Frankie Burton, Christy Greves, Mark Hurrell, Rhiannon Price and Daniel Thorne have all proved that sheer hard work and dedication pays off.
Our robust training scheme at Dalcour Maclaren has a superb track record for getting graduates through the APC process and producing an impressive number of first-time passes.
Christy Greves says "Having so many graduates going through the process together really helps to make it feel like a team effort. We have developed some really good ways of helping each other, with the support of the training team and senior surveyors."
Rhiannon Price says, "Seeing how willing everyone has been to help me getting ready for the assessment, really makes me want to get involved with helping out other grads, now that I am qualified".
Our recent drive towards training more in-house surveyors to become APC assessors has also helped significantly. We are able to fully understand full the RICS requirements in candidates, the processes to be followed and get an insight into some hints and tips that our candidates should be taking on board.
With the recent expansion in the company's service areas, we will find that wider competencies will become more relevant and available to our candidates.
Daniel Thorne says, "We can now be more open minded about the competencies we choose and get experience in: The new departments, like Planning and Environmental Services are going to provide even more opportunities for our graduates which is really exciting."
Congratulations to Christy, Rhiannon and Daniel, as well as Mark and Frankie on passing their APC this time round. Next stop, the Spring sitting!
If you are interested in learning more about the Graduate Training Scheme for 2019, visit our Graduates Page.