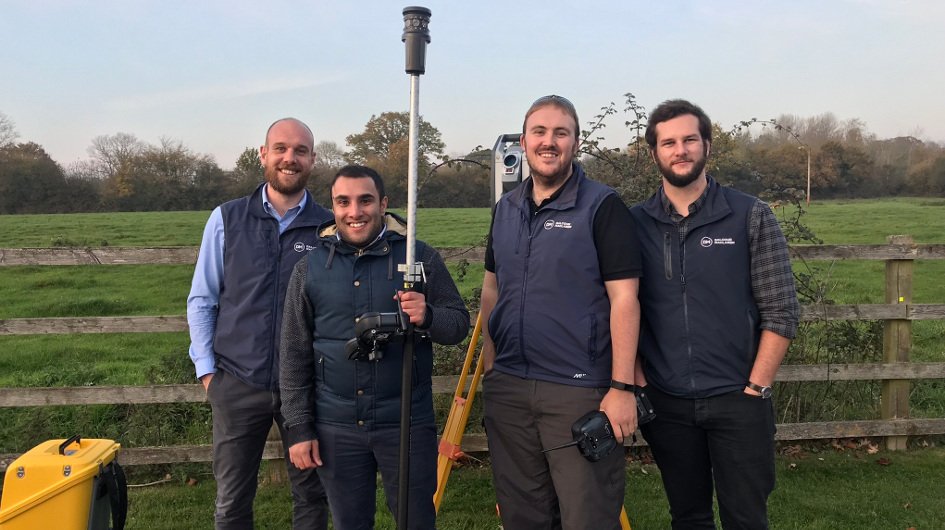 Last week members of the Dalcour Maclaren mapping team attended a 2-day topographic survey course run by Trimble surveying and equipment specialists, Korec.
The principle aim of a topographic survey is to produce highly accurate and detailed representations of features, buildings, landscapes and infrastructure both natural and man-made within a specified area. The data can be showcased in many formats using advanced optics and stabilisation techniques to obtain the desired accuracies.
The training will enable us to undertake a greater variety of surveys and offer advanced mapping services.
Tim Donoyou, DM Mapping Manager, says: "We are proud to now offer this new service and it takes us one step closer to providing a complete Geomatics package to our clients.
The training and support from Chris Porwol and Liam Hartley KOREC Group was outstanding and provides us with the knowledge and confidence to use this state of the art technology to improve the accuracy and efficiency of our onsite data collection to the highest level.
The wealth of information (including x, y, z measures, georeferenced scaled panoramic photographs and 3d point clouds) we can now collect in a few hours on site, will hugely improve our understanding of a project. Ultimately, it will ensure our delivery to clients is second to none."