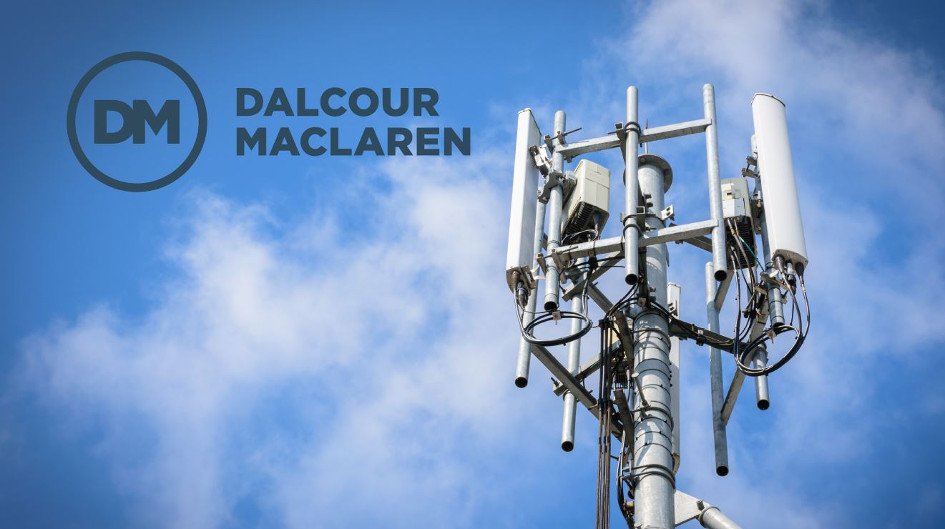 Dalcour Maclaren is pleased to welcome new Director, John Wood, who joins us from Cluttons LLP where he worked for 21 years, most recently in the role of Head of Telecoms Division.
We sat down with John to get to know him a little, as he enters his new role with us here:
So, let's start at the beginning. Obviously, your C.V. is vast with experience, but can you talk me through the key stages in your career and how you got to where you are now?
I studied Estate Management at London Southbank, with a view to going into commercial property. Finishing in 1991 during the economic recession, I struggled to find a job and took up a role as a 'casual valuer' with Bromley Valuation Office. I then moved to Healey and Baker (now Cushmans) and stayed for around 4 ½ years, providing valuation and professional property advice. From there I was keen to work for a small firm, so I took a role with Daniel Smith, specialising in landlord and tenant and business rates for 1 year before the business merged with Cluttons. I had previously set up a small telecoms team at Daniel Smith providing rates advice to the BBC transmission service and added other tailored service lines as the sector grew. I brought this telecoms expertise over to Cluttons and developed a comprehensive network management service which included estates, rates, full treasury, data and document management, site access, reporting advice. The team grew to over 50 staff and we managed about £250 million of annual rent and rates costs.
At Cluttons, I continued to run the Rating and Landlord and Tenant department and then headed up the Commercial Division for 4 years overseeing agency, investment brokerage, property management, fund management, valuations, lease advisory, rating and telecoms leading the latter when it grew to a sufficient size to become a division in its own right.
In 2012 I was elected Managing Partner and ran the UK and International business with a £50 million annual turnover and 650 staff. I rebranded the Firm in my first year, built a global FM business from scratch achieving a turnover of £8 million in 3 years and expanded the international business into one operating in over 50 countries across the world, in 90 locations. Whilst MP I also undertook a lot of business development and led the successful tender in 2014 that secured the Firms largest client mandate, CTIL (a joint venture between Telefonica and Vodafone). I also set up the corporate services division, which included telecoms, lease advisory, rating and corporate real estate and one of our early wins was Parliamentary Estates advising them on the refurbishment of the Houses of Parliament.
A recent control shift within Cluttons to a private equity house led me to 'take stock' and seek a new challenge and I am excited about joining Dalcour Maclaren, a progressive, forward looking and successful company.
What changes have you seen to the way that the utilities sector, and particularly telecoms, works over the last 10 years?
Obviously, one of the biggest changes in the telecoms industry is very recent, and that is the new Electronic Communications Code; which is going to lead to a shift from the previous market approach to a utility one. It is an important development for operators to have these new powers. The challenge will be for these companies to prove that they are using the additional powers to bring about the accelerated progress and new investment required by Central Government.
How do you think those changes have had an effect on property owners?
Good coverage and improved connectivity in rural locations can provide important benefits to landowners, and many will appreciate this, despite the potential reduction in the level of rents (now consideration) that is likely to be experienced under the new code. This is a new position from that experienced under the old code but the change is really bringing telecoms more in to line with other utilities and their rights.
What further changes do you think are coming, or do you think are needed?
I would like to see early precedents being agreed between telecoms companies and site providers in a post New Code world. Everyone in the industry will need to adapt to these changes and I would ultimately like to see greater collaboration and consensus between site providers and the operators to 'make the best of it'.
We have touched on some of your accolades already, but I see that you are a member of the RICS Telecoms Forum Board and the CEO Telecoms (Rating) Working Party, could you talk me through how you became involved with those boards, and what your roles entail there?
I have previously been a member of the RICS Forums Board and would like to re-join in the future. The Forum provides a network for professionals with an interest in the Telecoms sector. It helps to develop standards, best practice guidance and technical information and organises seminars and other events.
I am still involved with the CEO Telecoms (Rating) Working Party, which includes representatives from the private sector and the Valuation Office Agency. Its main purpose is to discuss the rating valuation approach to telecom sites and to try and agree a scheme of value that the industry is happy with.
What are you most looking forward to bringing to the team at Dalcour Maclaren?
I will bring an external, fresh perspective to the business as well as 26 years of industry expertise. I have lots of drive and ambition and and I am looking forward to supporting the Kent team (and the wider business) with their existing work and clients but also to add further value by helping them to move into related markets (mobile, fibre, broadband) and provide additional services. I have developed strong business skills and good commercial acumen in my previous roles which I hope to pass on to members of team.
You've visited the Kent office already, what did you think of it and was it what you expected?
It was what I was expecting, a great location, a great office and great people! It's a fairly young team and I'm looking forward to getting to know them more. I understand there is already a social planned for my first week. Ultimately, I'm there to support the team, to provide leadership with Jonathan Tennant, to ensure the office continues to deliver an excellent service to clients and to build on their achievements to date; I also know that some surveyors are working towards their RICS Qualifications, so I am keen to help in this area as well.
Well it sounds like we're going to be keeping you busy here at DM, but on the off-chance you get any spare time, what would you usually get up to?
I am a family man, I enjoy walking my two cocker spaniels, Max and Archie, on the South Downs, and I have recently taken up golf again. I love all sport. I also have an interest in theatre and history when the weather isn't so good!
John joined us on Tuesday 3rd April and will be based in our Maidstone office.