Can you tell us when you started here at DM, what you were doing before that, what University you went to and what you studied? 
I started at Dalcour Maclaren at the beginning of September 2020, before that I was on furlough at my previous job. I studied at the Royal Agricultural University and graduated in 2018.
What did you know about DM before you applied for a graduate job here?  
I knew that Dalcour Maclaren was focussed on utilities and infrastructure and had heard from my friends at university who had started here after we had graduated that it was a very dynamic and forward-thinking place to work.
How did you find the application process?
After I was made redundant from my previous job I put a post out on LinkedIn and was approached directly by DM. I went through the assessment process and interview and enjoyed speaking to the people here and thought it seemed like a great place to come and work.
Find out more about our graduate scheme here.
We are The Future: Delivered. Be a part of it. #DMGraduates
Get in touch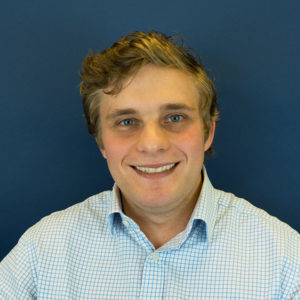 Benjamin Fairbanks-Weston
Graduate Surveyor