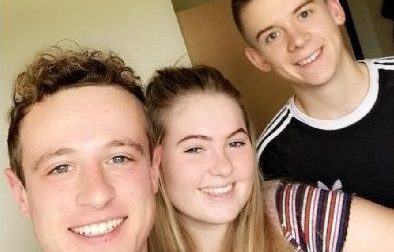 Dalcour Maclaren has welcomed 3 new apprentice surveyors to the firm this year and we are already getting ready to open the applications for next year's intake. So, what is it all about?
The scheme is designed to help budding surveyors kick-start their careers at an early stage, whilst avoiding the daunting prospect of those ever-increasing university fees. Spread across 5 years, the apprentices will divide their time between working at DM and benefitting from our graduate training resources and attending lectures and completing assignments at Harper Adams University. The end goal is a BSc (Hons) in Rural Property Management or Rural Enterprise and Land Management and then APC or ATC qualification through the RICS.
This new way of getting our surveyors qualified runs alongside our structured Graduate Training Program for university graduates which aims to qualify them with the RICS over 2 years of training 'on the job' once they have completed their degree.
Tia Bolter is one of our first apprentices and is based in our Gloucestershire office. On completing her A-Levels in Geography, Business Studies, Textiles and Sociology, Tia was especially interested in her Geography modules on carbon cycles and soils and was considering an undergraduate degree at Harper Adams University.
Tia has been with us for around a month now and is involved with site meetings, land referencing, drafting Heads of Terms for wayleaves and easements, as well as the graduate training providing by the company. She is also well underway with her first term at Harper Adams, she takes on her second block of teaching there this week.
So far, so good it seems. Tia says: "To think about actually completing the course feels quite daunting, it seems like a long time away! But so far, I'm really enjoying it so I'm sure that time will fly by. I do think I made the best decision by applying for the apprenticeship because I am a 'do-er' and wanted to get on with it rather than sitting in lectures for 3 years! I really enjoyed Freshers Week and I'm looking forward to going back for the next week of teaching, but I will definitely be ready to come back to the office by the end of it!"
Watch this space for more updates from our 2018 apprentices, Tia, Joe and Jack. To find out more about the scheme and how to apply for the 2019 intake, email [email protected].