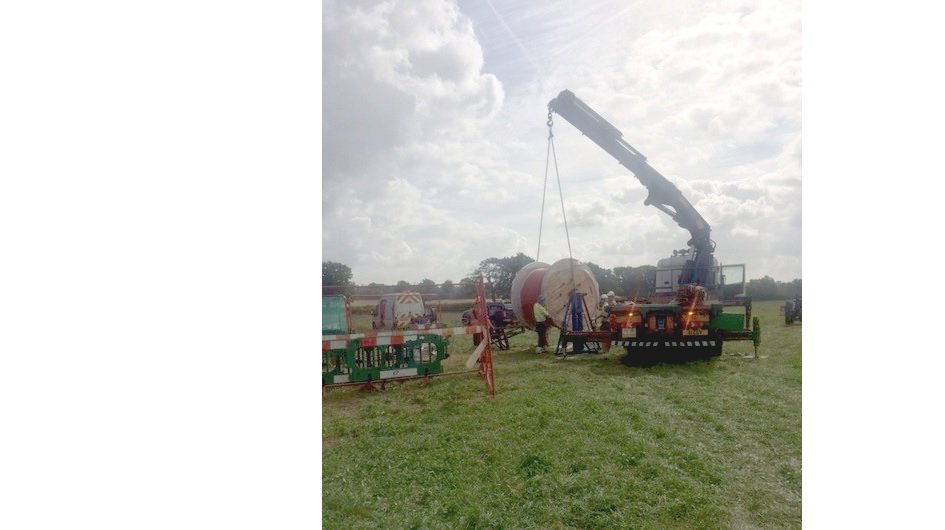 When our clients present a problem, we do our utmost to develop and assist with the solution. Recently, DM were part of a core team to renew essential electric cabling and ducts for the running of a resource water main for SES Water. The project was under a strict, licensed pumping schedule where, together with the contractors, we delivered a challenging drilling project. With incredibly tight time constraints, the works went under a road, a railway line and through private land and all with specific ecological constraints.
A project of this scale would usually have a preparation timescale of at least a year before construction, to organise consents, agree legal easements and confirm methods in line with environmental factors. Dalcour Maclaren had just 4 months from scheme conception to construction.
With support from Clancy Docwra's project manager, who organised the demanding programme of several specialist contractors to simultaneously undertake the work, the scheme progressed in line with the timescales. Of course, we encountered a few difficulties: the existing ducts for a 'clear pass' were unserviceable after years of being dormant. It was encouraging to know that the whole engineering team were on-site to test strategies and achieve the route.
How did we fair? The project is in successful commission and we are now finalising and completing the outstanding agreements.