Our services are employed by utility and infrastructure companies as well as other developers, all of whom rely on our tailored advice to ensure their projects can be delivered on time and on budget whilst mitigating environmental impact.
Our specialist team brings together years of experience. We offer a solution based, proactive approach to ensure that complex environmental constraints do not hinder scheme. Our strong understanding of the legislative framework leads to cost-effective advice. We will challenge convention to ensure our clients are offered bespoke solutions to their project needs.
Planning Advice & Permitted Development Assessment
We provide early and insightful planning advice at the feasibility stage of the project to ensure that all issues and constraints are identified at the first opportunity and that all viable options are explored.
Stakeholder Engagement
Expert to expert consultation providing transparent and effective communication of development proposals and immediate problem solving and issue resolution.
Planning Applications
Our planning team has extensive experience in the coordination of planning applications, from the collation and completion of application forms, through to negotiations, instruction, management and coordination of in-house or third-party specialists. We also provide comprehensive post-submission support through to the discharge of conditions.
Planning Appeals
We can provide support to our clients at planning appeals, from written representations, planning hearings or public inquiries. Our team has experience in representing clients on planning, heritage and other technical matters.
EIA
Our team of EIA specialists can provide timely, expert and strategic advice on projects to determine whether they require Environmental Impact Assessment or whether they can be progressed via a less exacting route. We can advise on every stage of the process, providing assessments or coordinating others. Services include Screening, Scoping, EIA management and coordination and Stakeholder Management.
As projects progress, we appreciate that clients often require additional services to ensure projects reach the construction phase or progress. The services we can offer at this stage vary, however some of them are listed below:
Specialist consents (e.g SSSI, SM, Listed Buildings etc.)
Arboricultural surveys and TPO advice
Landscape and Visual Impact Assessments
Drainage strategy and Flood Risk Assessments
Waste assessments and site waste management plans
Noise assessments
Public rights of way advice
Minerals assessments
Landscape design
Agricultural land classification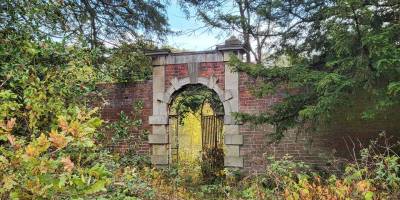 Archaeology
Advice and Consultancy
Expert and early advice is essential to the success of any project. The identification and understanding of archaeological and heritage constraints on a project allows timely design changes and informed decisions; furthermore, it minimises delays and costs.
Fieldwork, Survey and Reporting
Using our expertise, we are able to develop an archaeological strategy that is both proportionate and cost effective to suit all requirements.  Our credentials extend to the design and delivery of a wide range of works, from small schemes through to major infrastructure projects:
we assemble the most appropriate team of contractors on your behalf, based on cost, experience, capacity and location.
we coordinate and manage fieldwork for our clients (from geophysical survey, mitigation excavation, topographic survey to post excavation assessments and reporting), ensuring compliance with the specification, H&S regulations and CDM. 
we make sure that both programme and budget remain on track.
we represent our clients at all projects, progress and stakeholder meetings.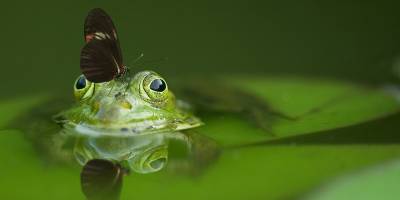 Ecology
Advice and Consultancy
We provide a wide range of ecological services to clients across the UK, assisting them to identify ecological constraints and ensuring the appropriate surveys and or mitigation/enhancements are undertaken in accordance with best practice and legislations.
Our team provides pragmatic and commercially astute guidance to de-risk projects and meet programme delivery.  Our service offering includes:
advice from the outset of your project, ensuring ecological surveys are undertaken as soon as possible,
advise on optioneering to avoid or minimise potential impacts to ecological receptors, design ecological mitigation,
obtain licenses/consents,
provide ecological supervision during construction and post construction monitoring.
advise on the delivery of biodiversity net gain within your project.
"The whole Environment & Planning team is client focussed: understanding clients' needs and facilitating pragmatic dialogue with stakeholders to deliver credible solutions is key. Using a 'least risk, highest value' approach, Environment & Planning has become an absolutely essential element of the advice we provide."
Allison Pritchard, Director, Dalcour Maclaren