The future is all about our people. In their own words they tell us about their roles and experiences at DM.
Which Office are you located? Tewkesbury.
How long have you been working at Dalcour Maclaren? Since March 2019 – so just over a year!
What sector/ job role do you work in? I work as an Environmental Planner in the E&P team.
What does your role involve? My job role is very varied, no day is boring- be it writing planning applications and reports or arranging for surveys to cover the technical disciplines we encounter. Have been involved in some major schemes and have had the opportunity to be involved in ensuring we deliver for our clients to programme which has been a great experience. I have found that we are constantly developing our skill set and often working on new and interesting schemes where we get the opportunity to get involved with something new.
What attracted you to DM? When I originally saw the job advert I was attracted to the prospect of joining a newly established team and once I had delved into the company ethos DM seemed like a great place to work!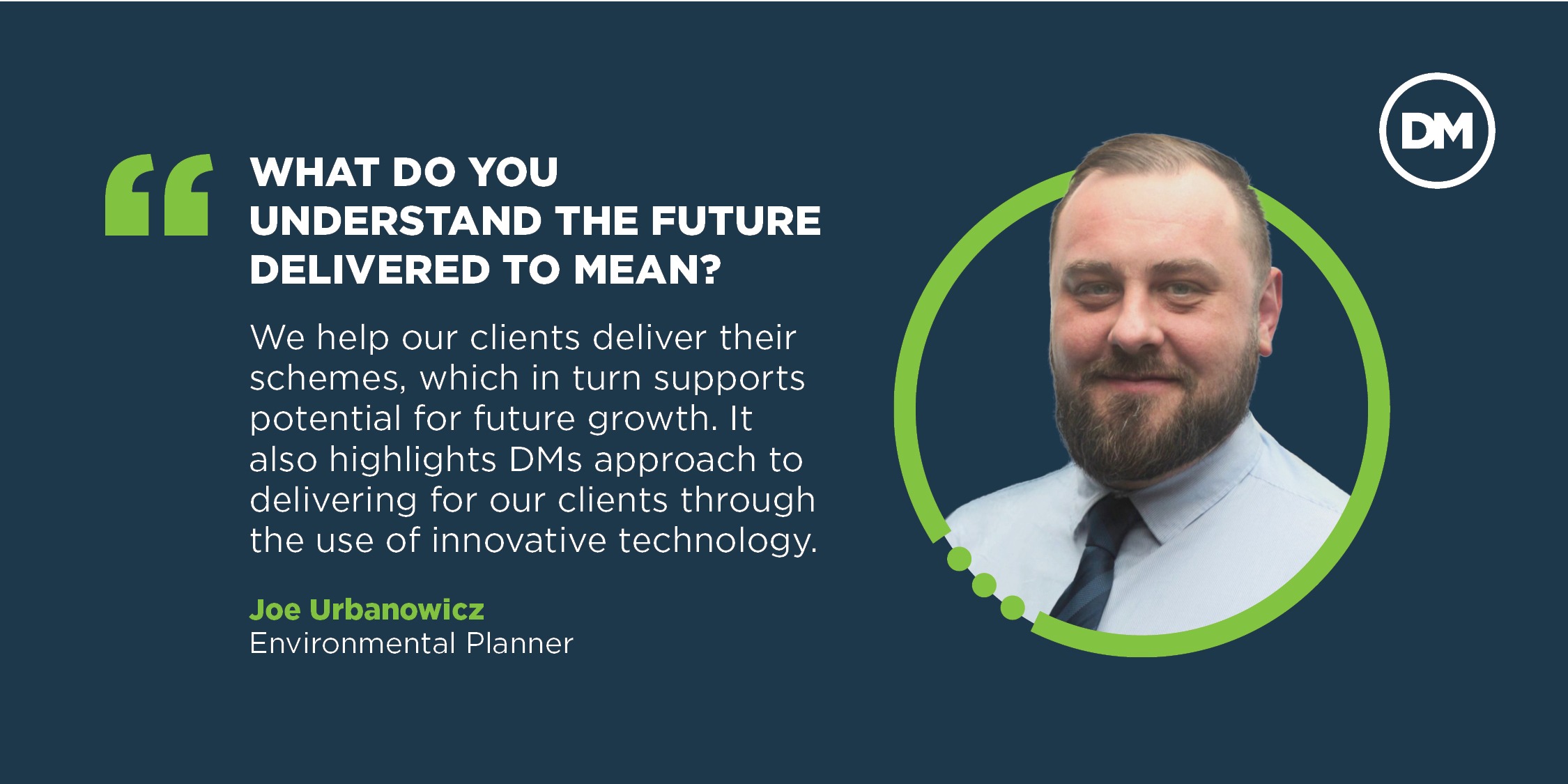 What does the DM Way mean to you? From day one you are introduced to the DM Way and it shines through when you interact with colleagues, especially the One Team mentality. Being given ownership of your schemes really bolsters the sense of pride you take in your work, making it very easy to go the extra mile in pursuit of excellence.