As the result of Hornsea Project One and Two being constructed and Hornsea Project Three commencing construction earlier this year, DM continue to support Ørsted with Hornsea Four which received its Development Consent Order in July 2023.
DM are committed to supporting Ørsted in their vision of a world that runs entirely on green energy.
The Project
Hornsea Project Four proposes the installation of 180 offshore wind turbines in the North Sea and installing onshore underground export cables between the landfall site to the north of Barmston near Bridlington and the existing National Grid substation at Creyke Beck, near Hull. The project will provide much-needed renewable energy and power over one million households.
The Basics
As the project will generate more than 100MW, it is classified as a Nationally Significant Infrastructure Project (NSIP). Under this classification, the project must apply for a Development Consent Order (DCO) under the NSIP regime.
Dalcour Maclaren was instructed in 2017 to undertake the scheme's entire land and property remit, including land referencing, land assembly, project management and DCO examination support.
The initial scope of work included significant consultation and engagement with key stakeholders, which led to negotiations throughout 2020 and 2021. Before the DCO application in September 2021, the project was highly focused on negotiations to secure land rights ahead of the DCO application to ensure that the project was in the best place possible for examination. Unlike others, the client front-loaded their project to complete as much work during the pre-application stage as possible.
Under the proposed DCO, the project will require the rights for Ørsted to construct, operate, maintain and decommission Hornsea Four. Alongside voluntary agreements, the project sought compulsory acquisition of land and rights over the land to construct a 40km onshore route that requires an 80-metre onshore construction cable corridor, as well as construct, operate and maintain a substation and energy balancing infrastructure near the existing Creyke Beck Substation.

DM's Involvement
DM has worked alongside Orsted for 14 years, supporting them on nearly all of their projects, and has a passion for supporting them in their vision of creating "a world that runs entirely on green energy."
After Dalcour Maclaren assisted in completing the land referencing stage to acquire land ownership details, we have been assisting our client in providing our services through a range of different areas, including;
Project Management
Risk reporting and management
Project budgeting and forecasting
Client account management
Managing our client-accessible portal 'CONNECT', supported by DM Esri
Interactive reporting
Full land referencing and geomatics advice and support
A managed engagement strategy for all stakeholders
Survey licence negotiation and management
Drafting s.172 notices, although not required due to positive negotiations
Management of intrusive and non-intrusive survey programmes
Undertaking schedules of conditions
Settlement of claims
Collaborative working with the project team, including external legal, consents and comms consultants
Project feasibility
Environment and Planning advice regarding potential planning applications and designation impacting project route
Preparation of Heads of Terms and plans for 79 interests
Negotiation of Heads of Terms
Supporting voluntary agreements alongside team and solicitors
Producing consultation logs and reports
Undertook DCO noticing
Supporting during the DCO examination
Undertaking a property cost estimate
Supporting during examination
Next Steps
We are pleased that the project has received a positive DCO award, meaning we are swiftly issuing s.134 notices. Other key activities going forward are:
Managing an intrusive survey programme
Sharing project knowledge as the project team expands
Working with key stakeholders and ensuring continued engagement prior to entry
Serving Option notices and managing payments
Making proactive compensation payment
Agreeing accommodation works
Supporting entry with the principal contractor
Provision of experts, surveyors, project managers and agricultural liaison officers
Liaison and advice on reinstatement and drainage
Settlement of compensation
Project Successes
The project has achieved the following:
A positive DCO award
100% signed Licence Agreements from landowners and occupiers for non-intrusive and intrusive surveys
16 Workshops held with landowners, occupiers and agents to educate on the construction and drainage process (largely undertaken with Covid restrictions)
100% of Heads of Terms agreed
99% of terms agreed across the route ahead of examination for the onshore cable route (all private individuals agreed)
100% of Occupiers signed up ahead of examination
99% of Option Agreements in place to date
Client
Project
Hornsea Project Four (HOW04)
Project Length
40km of onshore underground export cabling and an offshore area of up to 492km2 located 69km off the Yorkshire Coast
Get in touch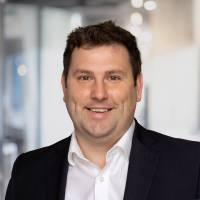 Ed Higson
Director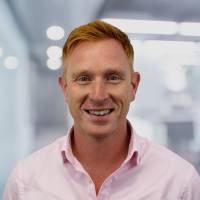 Rob Jones
Associate Surveyor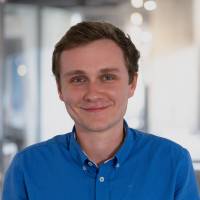 Matthew Chambers
Surveyor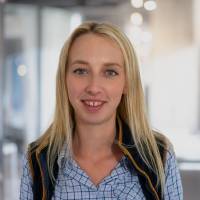 Emily Wright
Liaison Officer
Explore our Expertise
With our single focus on utilities and infrastructure, we anticipate our clients' needs and provide tailored and effective solutions.